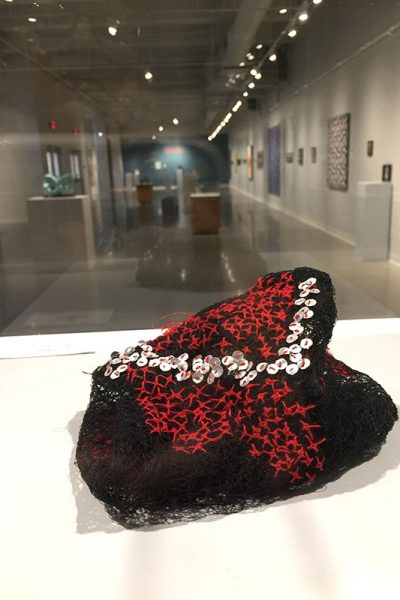 Mermaid's purse is in the Micro/Macro exhibit juried by Peg Fetter at the Foundry Art Centre in St. Charles, Missouri.
Exhibit runs from August 17-September 28, 2018.
I will be exhibiting in Merriam with my friends of KC Fiber Artists in August.
Please come by to see "Explorations in fiber", opening in the Tim Murphy gallery on 8/2/2018.